Curriculum Vitae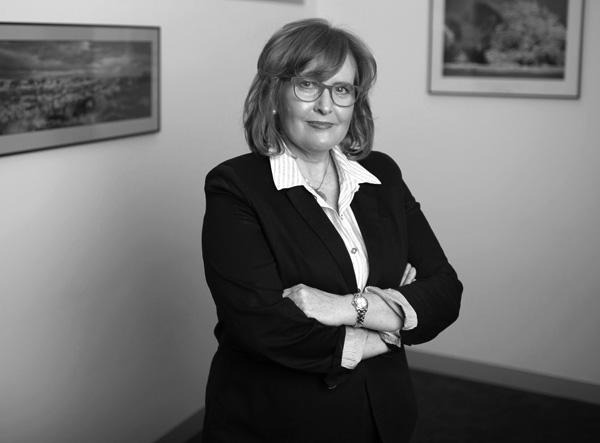 Dr. Karen Price
You can connect with me here:
I am an effective communicator and run meetings efficiently. I have held numerous leadership positions and continue to do so taking particular interest in developing the team. I understand the challenges of effective leadership on teams for projects and seeing goals through to delivery. I am an outstanding communicator with patients, students, staff and GPs, to local councils, senior politicians, media and stakeholders. I am equally conscientious and compassionate with the ability to draw firm boundaries.
I have dedicated my working life to Australian General Practice. Listed here are some of the many roles that I have contributed towards. In all cases I have been committed to continuous improvement and developing both an inclusive culture and growing the people around me. I have found that to be the best way to influence transformational growth and achieve a rewarding working environment.
Board and Governance experience
Deputy Chair Vic Faculty RACGP, formerly board and now council
Clinical Governance Cabrini Hospital breast cancer care. Brighton Vic
Director of GPsDownUnder Registered charity and not for profit
Director Price Consulting Pty/Ltd
Current Roles
GP at Nepean Health Care. Melbourne
PhD Candidate Monash University
Final panel completed.
The role of peer connection in Australian General Practice.
Co-Founder and administrator of GPsDownUnderTM
Committees of:

Women in General Practice RACGP
Victorian Faculty Webinars for Covid-19 Collaboration with DHHS Victoria and Public health
Past Experience
Practice Owner
Assistant to district Police Surgeon
Medical Director Bay Street Family Medical Centre IPN
Chair of Graduate Research Group Monash University immediate past Chair.
2011- 2018 Monash University. Teaching affiliate. Fourth Year Medical students.
2012-2014 Chair of the Women in General Practice RACGP Victoria
Red Cross Refugee Health preferred GP provider
Media Training RACGP
GP Advocacy
Social Media @brookmanknight
Stakeholder consultation with Sex Discrimination Commissioner Kate Jenkins. Consultation in Melbourne: National workplace sexual harassment inquiry Representing General Practice AMA Vic.
Health complaints commissioner consultation RACGP 2018 Health Complaints Act 2016 Complaint Handling Standards -stakeholder consultation
RACGP consultation with Shadow Attorney General Mark Dreyfuss. GP advocacy with RACGP chair of faculty Dr Cameron Loy. pre-2019 Federal election.
RACGP consultation and interprofessional collaboration on Safe Scripts program outcomes and feedback. Department of Health. Lonsdale Street Melbourne
RACGP consultation with Safer Care Victoria for Immunisation in Primary Care
RACGP-DHHS consultation on MARAMS reform and data sharing for children and women at risk
ABC Morning Breakfast News. Defending Dr Christopher Higgins and Covid-19.
GP Education
RACGP examiner
Women in GP annual conferences and clinical updates.
Small group GP education formats Facilitate two small groups in Bayside Melbourne
Covid-19 Academic seminar update for Department of General Practice.
GPsDownUnder18 Conference Scientific Committee. Gold Coast Queensland
Cabrini Breast Cancer education and inter-professional weekend GP conference.
Monash University Academic Seminar 2016 Co-ordinator
RACGP 15 Melbourne Conference Scientific Committee
GP Peer support
Business in GP panel presentation co presentation with Todd Cameron and Sachin Patel.
Vocational education in practice ownership, business, leadership, public speaking and wellbeing for female GPs. Women in GP committee:
GP mentoring program: RACGP pilot. Women In GP committee
AMA Victoria. Mentor program for Doctors in Training advisory committee.
Informal peer support via GPs Down Under is ongoing daily moderation
April 2020 Asia Pacific Facebook International community engagement for groups.
Invited Panel Member. Online presentation on connection, wellbeing and engagement in groups
GP Research
Part time PhD at Monash University. "The role of 'peer connection' in General Practice"
Final pre-submission examination panel completed.
Awards
2011 Monash University teaching award in 2011
2016 RACGP foundation family medicine grant for PhD research.
Qualifications Memberships and Achievements
1987 Registration Victorian Medical Board
1989 Certificate Satisfactory Completion of Training RACGP
1990 Diploma of Family Planning
1993 FRACGP
1995 Certificate of Adolescent medicine
Current Medical Insurance AVANT
Current Member of AMA
Level One Mental Health Skills training.
Facilitation Skills Training
Publications
| | |
| --- | --- |
| 2019 | Albarqouni L, Hoffmann T, McLean K, Price K, Glasziou P. Role of professional networks on social media in addressing clinical questions at general practice: a cross-sectional study of general practitioners in Australia and New Zealand. BMC Family Practice. 2019;20(1):43. |
| 2018 | My Health Record the GP perspective. MJA Insight Dr Karen Price https://insightplus.mja.com.au/2018/44/my-health-record-part-1-the-gp-perspective/ |
| 2018 | It's the end of the year. Are you OK? MJA Insight Dr Karen Price https://insightplus.mja.com.au/2018/48/its-the-end-of-the-year-are-you-okay/ |
| 2018 | MJA Insight January 2018. GPsDownUnder: Who are we and what do we do? K. Price. |
| 2018 | 2018 Australian Journal Of General Practice, How doctors conceptualise p-values – a mixed methods study. Tam, Abeer, Knight, Rhee, Price, McLean |
| 2015 | Price K, Clearihan L. Exploring female GPs' perceptions about medical leadership. Australian Family Physician. 2015;44(6):399-404. |
Conference Papers and Lectures
| | |
| --- | --- |
| 2019 | Wonca Kyoto GP and the conceptualisation of P values Tam, Abeer, Knight, Rhee, Price, Mclean. Kyoto Japan |
| 2018 | GPTEC 18 and RACGP October 18 Research Paper How we misconceptualise p-values and what we can do about it. Tam, Abeer, Knight, Rhee, Price, Mclean. Gold Coast Queensland |
| 2018 | RACGP October 2018. Research Paper. FMCER 2016 Grant Outcomes. Peer Connection in General Practice K.Price . |
| 2018 | GPDU conference May 2018. Opening Plenary with co-admins. Price, McLean, Higgins, Ware, Phang, and Leeuwenburg. Gold Coast, Queensland. |
| 2018 | GPDU conference Closing Plenary. June 2018 Is the Medical Journal Dead? Communication in the digital age. Price, Glazsiou, Calabresi, MJA Editorial staff, Knibbs. |
| 2018 | Eastern Victorian General Practice Training. (EVGPT). May 2018 Education and online communities Lecture and workshop presentation May 12, 2018 |
| 2017 | August 2017 Research Pitch Paper. GP research for GPs @ GPDU. Tam CWM, Khan A, Knight A, Rhee, J, Price K, Leeuwenburg T, McLean K, Higgins N. GPTEC. (General Practice Training and Education Conference), ICC Sydney, 16- 17 August 2017. |
| 2016 | October 2016 Short Paper. Do GPs experience informal peer support in online education communities? By Price, K. RACGP National Conference Perth |
| 2016 | October 2016 Short Paper GPs Down Under. Moran-Jayaram, Price, Higgins, Leeuwenburg, Wilson, Joshi, Brown, and Villis. |
| 2016 | November 2016 Paper. Fatigue is commonly reported by Australian GPs. Jarvis R, Gill G, Clearihan L, Price K. Wonca World Conference of Family Doctors. Rio de Janerio. Brazil |
| 2015 | July 2015 Lecture. Monash University, Melbourne. Social Media for Higher Degree Research Students by Price, K. Academic Seminar. Department of General Practice. |
| 2015 | July 2015 Plenary Lecture. Tropical Medicine Training Conference Cairns. The Brave New World. Informal learning and Social Media for Medical Educators. K. Price |
| 2014 | July 2014 Short paper. PHCRIS, Canberra. "Work Daze Fatigue in GPs" Jarvis, Price, Gill, and Clearihan. |
| 2014 | October 2014. Short paper. RACGP National Conference, Adelaide. An exploration of female GPs perceptions of barriers to leadership. Price, K. Clearihan, L |
| 2014 | October 2014. Short paper. RACGP National Conference, Adelaide. Can Dr Anonymous support GPs online? Senior, T. Price, K. |
| 2013 | September 2013. Short Paper. GPET conference, Perth. Why are female GPs tired? Jarvis, Price Gill Clearihan |
| 2013 | August 2013. Lecture. Women in GP conference, Melbourne. Social media introduction in GP Medical Education. Price, K. |
Workshops
| | |
| --- | --- |
| 2018 | Beginners Social Media Workshop for Researchers DGP, Monash University HDR session 2018. |
| 2018 | Beginners Social Media Workshop for General Practitioners at GPsDown Under Inaugural conference Gold Coast May 2018 |
| 2015 | October 2015. RACGP National Conference Melbourne. The Digital Café. An innovative informal peer learning space with asynchronous technology focussed learning groups and peer support. Ran for the conference duration. Conceived and designed by K. Price. Facilitated by Drs. N. Higgins and T. Leeuwenburg. |
| 2015 | July 2015 Tropical Medicine Training Conference Cairns. Workshop. Beginners guide to Social Media. Park, Rob. Price, Karen. |
| 2013 | June 2013 Workshop WONCA Prague. Is Fatigue an Issue? To what extend does fatigue affect leadership in family medicine? Clearihan, Price, Gill, Barnard. |
Posters
| | |
| --- | --- |
| 2016 | November 2016 Poster. Fatigue is Commonly Reported by Australian GPs. Jarvis, Gill, Clearihan and Price. Wonca World Rio Di Janerio, Brazil |
| 2014 | October 2014. RACGP National Conference Adelaide. Poster. Mentor Program for Women GPs Price, K. Simonis, M. Moran, L. |
Other Projects
2018
Supervision GP Academic Registrar 2018. Dr John Jasinski The Effect of a New Coaching Model on Anxiety, Depression, and Burnout in General Practice Registrars Co-supervising with Prof Jenny Doust Prof Paul Glasziou Bond Uni
2015
Associate Investigator on NHMRC CRE project. Application ID: APP1106452
Title: "Testing, Translation and Uptake of Evidence in General Practice: A systems approach to rapid translation". Chief Investigators: Glasziou, Trevena, Hoffman, McCaffery, Del Mar, Salkeld, Doust, Legare.