Endorsements
Karen has an illustrious career as a general practitioner having run her own practice for many years and then continue to practice whilst raising a family.
I'm honoured to be able to support the candidacy of Dr Karen Price MBBS, FRACGP for the role as President of our Royal Australian College of GPs.
She is finishing up a PhD showing the tenacity and strength of character that she has applying the science and the education that is so intrinsic to the modern general practitioner which will stand her in good stead for her future leadership roles.
Karen is well known in the GP community because of the advocacy for GP colleagues and in her valiant efforts to foster a collaborative and supportive community of practice across the country.
I have personally known Karen over the years as an AMA Member and an RACGP member and currently as vice chair of the Victorian RACGP. I know her work in the women in medicine advocacy role and admire her tenacity and skill at bringing people together.
Not only does Karen listen, she takes that counsel and works to enhance processes of a highly motivated, skilful, cohesive team working team collaboratively and respectfully whilst being firm and results focussed to the benefit of our profession and the patients who allow us the honour of caring for them.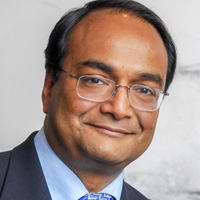 Dr Mukesh Haikerwal AC
General Medical Practitioner
TWITTER: @DrMukeshH
www.cirqithealth.com.au
www.circlehealth.com.au